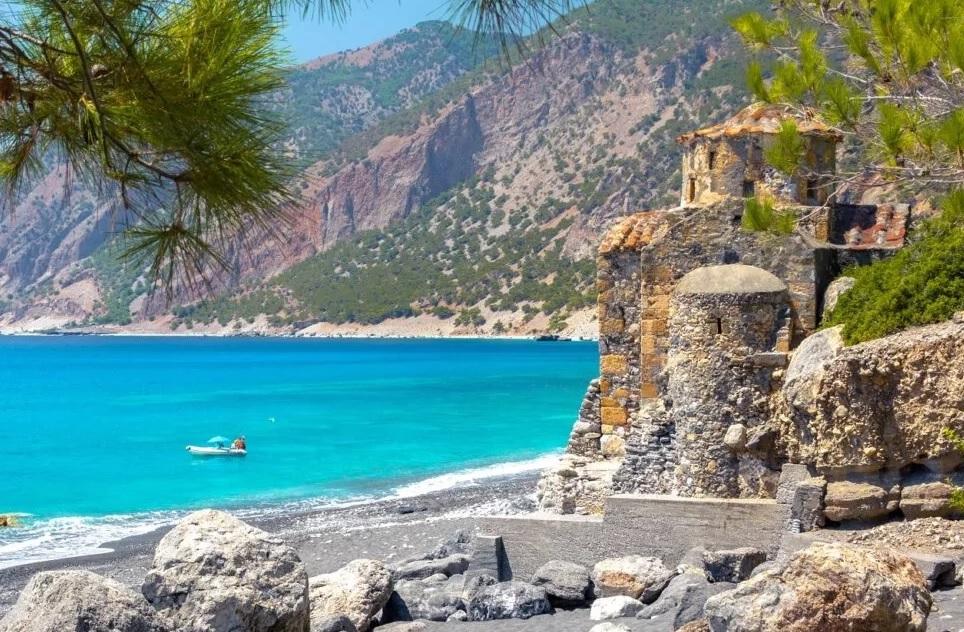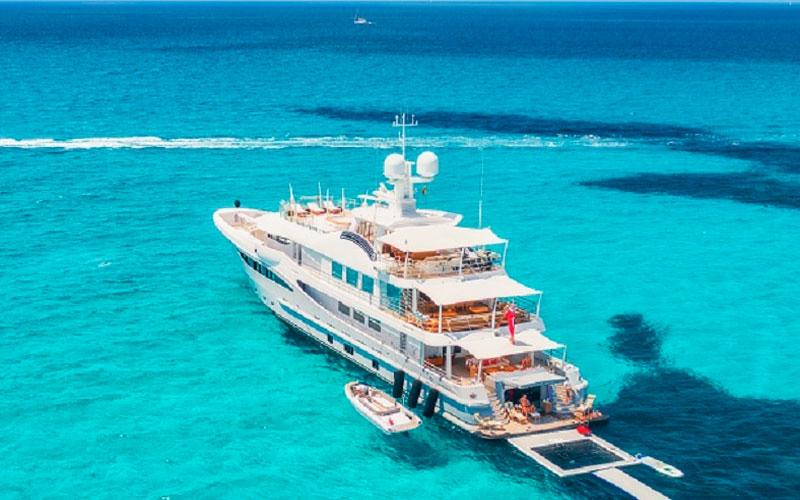 A quelle saison visiter la Crète ?
La meilleur période pour aller en Grèce est de mai à mi octobre. Le printemps et l'automne sont des saisons agréables, et en plus la foule des touristes n'est plus là. Les gens sont plus détendus, plus disponibles et le choix est plus grand. Sans oublier que les prix sont plus bas en hôtellerie, restauration, location de voiture etc. Ce sont des saisons qui conviennent aussi à ceux qui ne supportent pas la chaleur.
With an area of ​​8,300 km², Crete is the largest island in Greece (voir carte de Grèce), et la 5e île de la Méditerranée après la Sicile, la Sardaigne, Chypre et la Corse. Elle est située au centre de la Méditerranée, à égale distance des trois continents, Asie, Europe et Afrique. Elle s'étire sur 250 km en longueur et 60 km en largeur, maximum.
Si les distances sont relativement courtes, il faut minimum 5-6 heures pour parcourir l'île d'Est en Ouest, et en empruntant le seul axe disponible, celui du nord. Quelques tronçons d'autoroute, mais surtout des trois voies. Les transversales Nord-Sud, qui traversent souvent des régions montagneuses, sont très belles mais il ne faut pas être pressé. (pour les bus, voir KTEL)
The main towns are: Heraklion (capitale administrative, aéroport et port), La Canée (Chania ou Hania), aéroport et port, Rethymnon (port) and Agios Nikolaos (port). There are 600,000 inhabitants. (and ... 35 million olive trees!)
Crete is the most sunny de Grèce (plus de 300 jours de soleil par an). Le climat  est agréable toute l'année. L'hiver est doux avec des orages passagers. (voir notre page sur weather in Crete)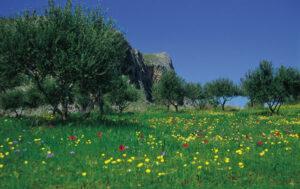 The best time to go there is when the weather is good in April (Spring in Crete). At this time of the year, it is advisable to bring a little wool because in the evening you will appreciate its warmth. The tourist season starts at Easter and ends at the end of October.
The months of May and June are very seductive; the island is full of flowers and offers a wide range of perfumes and scents. These months are the most suitable for walks or hikes along the sea or at medium altitude. The months of July and August are obviously very hot but thanks to a small wind that often blows, the heat is never overpowering.
September is a pleasant month; most of the visitors have left the island, the weather is still good and the sea water is still warm. In October, the days are still very pleasant, we still swim and for the evenings a small sweater will suffice.
And a subsidiary question that many are asking concerns the price level in Greece and Crete in particular. It can be said that,on averageprices are 25% cheaper